Blog Home
Workspaces
7 Effective Ways to Increase Conversion Rates as a Coworking Space Operator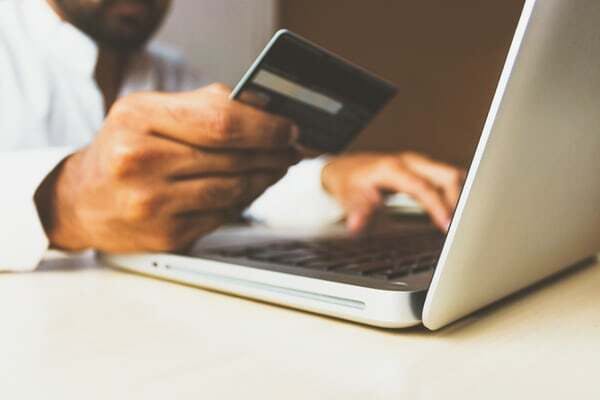 We have all heard that conversion rates hover around 2 percent, meaning that for 100 website visitors, you can expect two of them to become a customer one way or another. However, the 2% number is arbitrary, so that in the case of coworking spaces, it doesn't help as a baseline.
First, we need to define what a conversion rate means as a coworking space. Following are a couple of crucial conversion rates to track.
Booking a tour through a scheduling tool such as Calendly
Filling out a contact form
Scheduling a call
Purchasing a day pass
Reserving hourly or daily offices i.e. office space on-demand
In this article, we will go through a couple of ways for you to improve conversion rates for your coworking space.
Remove unnecessary form fields or, better yet, have dynamic form fields
Have you ever had the intention to fill out an online form, but the fact that the form had too many fields prevented you from doing so?
As a coworking space operator, always ask yourself what is the minimum amount of information you need to talk to a prospect. If they are "nice to haves," it might be worth considering leaving them out.
By using Worksimply's software, we create dynamic user experiences that help space operators convert more. For example, for our Tour Scheduler feature, there are two paths for prospects to take. The first one is where prospects do not select a team size from the locations page. In this case, once they get to the book a tour section, our client iQ offices ask for more details at the time of booking.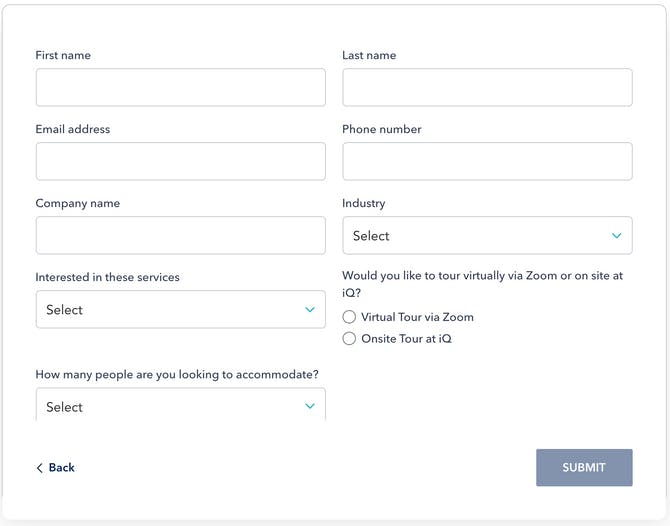 Source: iqoffices.com Worksimply's client. 
In path #2 however, prospects select a team size, and in the book a tour section, they don't ask questions such as "Interested in" and "How many people are you looking to accommodate?". Why? Because Worksimply's software answers these questions.
Here's an explanation of the process:
Prospects first select a team size. If the team size is below 3, we ask what kind of space are you looking for? However, if a prospect selects a team size higher or equal to 3, then we assume that they are looking for a private office.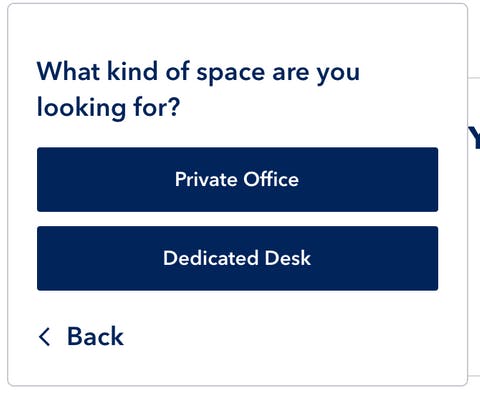 Source: iqoffices.com Worksimply's client.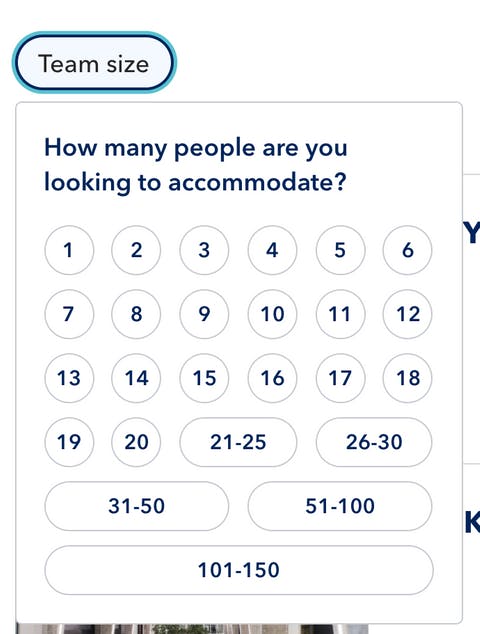 Source: iqoffices.com Worksimply's client. 
Now, when prospects get to the book a tour section when selecting a team size, the form looks a bit different.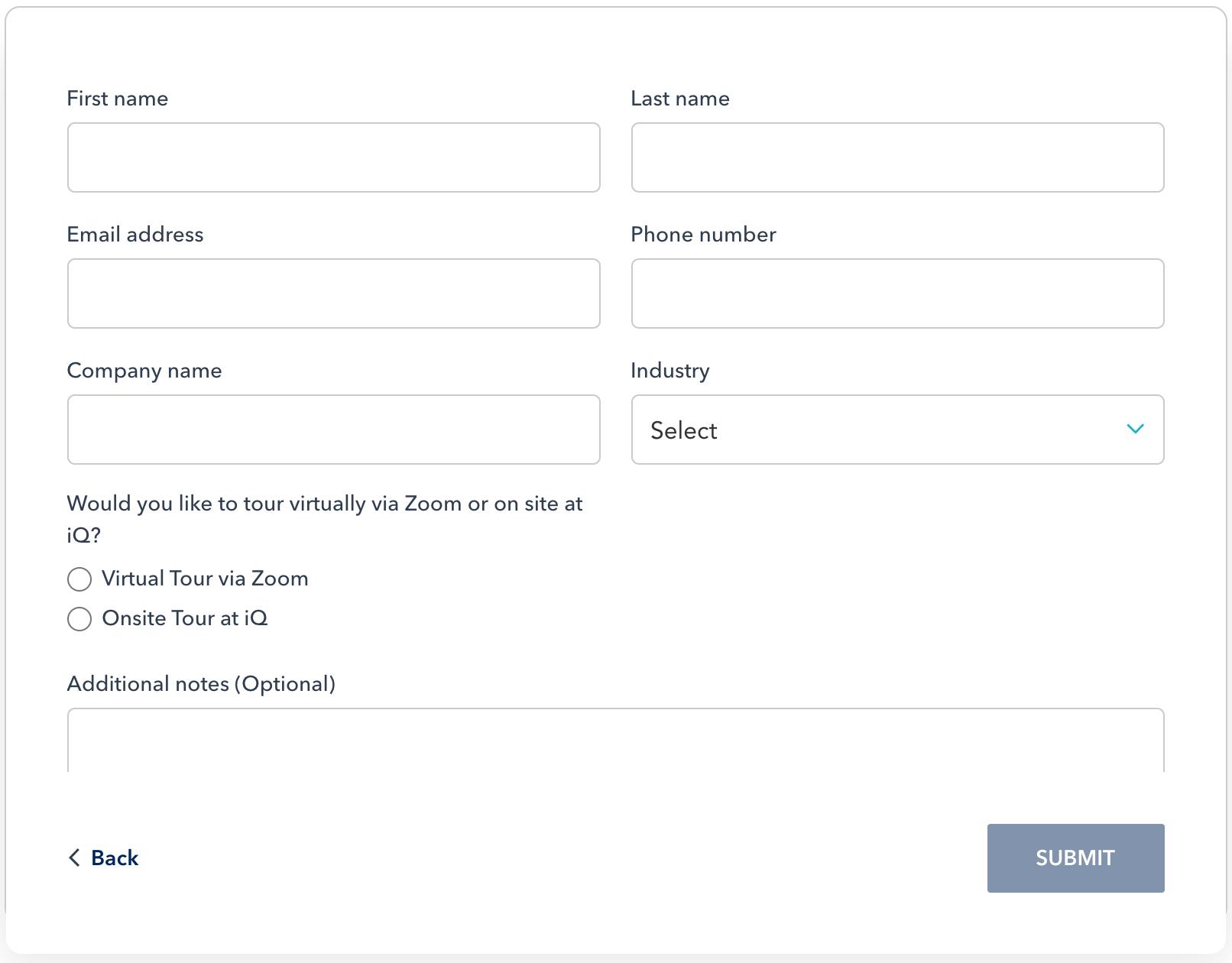 Rather than asking questions in forms, Worksimply's software allows space operators to offer a dynamic user experience that works.
Remove distractions by showing prospects only what's relevant to them, including pricing and availability
Let's assume you have a team of 5 people that are looking for a private office. Do you care how much an office for 2, 10, 20, or 30 people cost? Again, tailored experiences with relevant information are what matters. The problem is that some space operators don't show pricing at all, which leads to wasted efforts from both parties if pricing doesn't work. Other operators show too much information, outlining pricing for everything from a 1 person private office to 20 or more in a list view. This is also a poor user experience because out of that list; prospects only care about the cost of an office space that matches their team size.
At Worksimply, we do two main things: we ask prospects to add their team size from the location page and we show pricing and availability up to a certain team size depending on what the client wants.
Allow prospects to add their team size from both the location page and inside the location profile.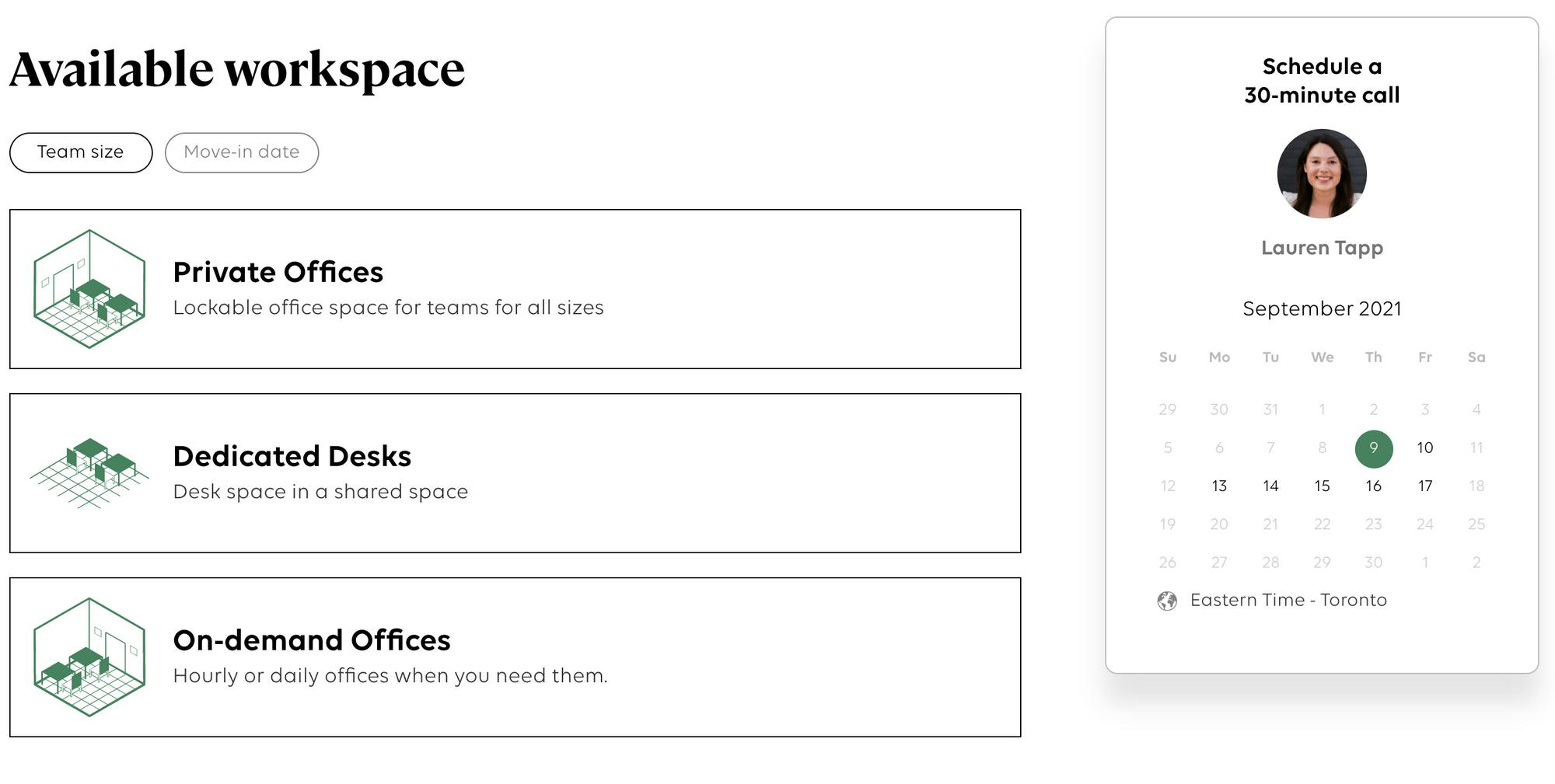 Source: workplaceone.com Worksimply's client.
2. Display pricing and availability according to team size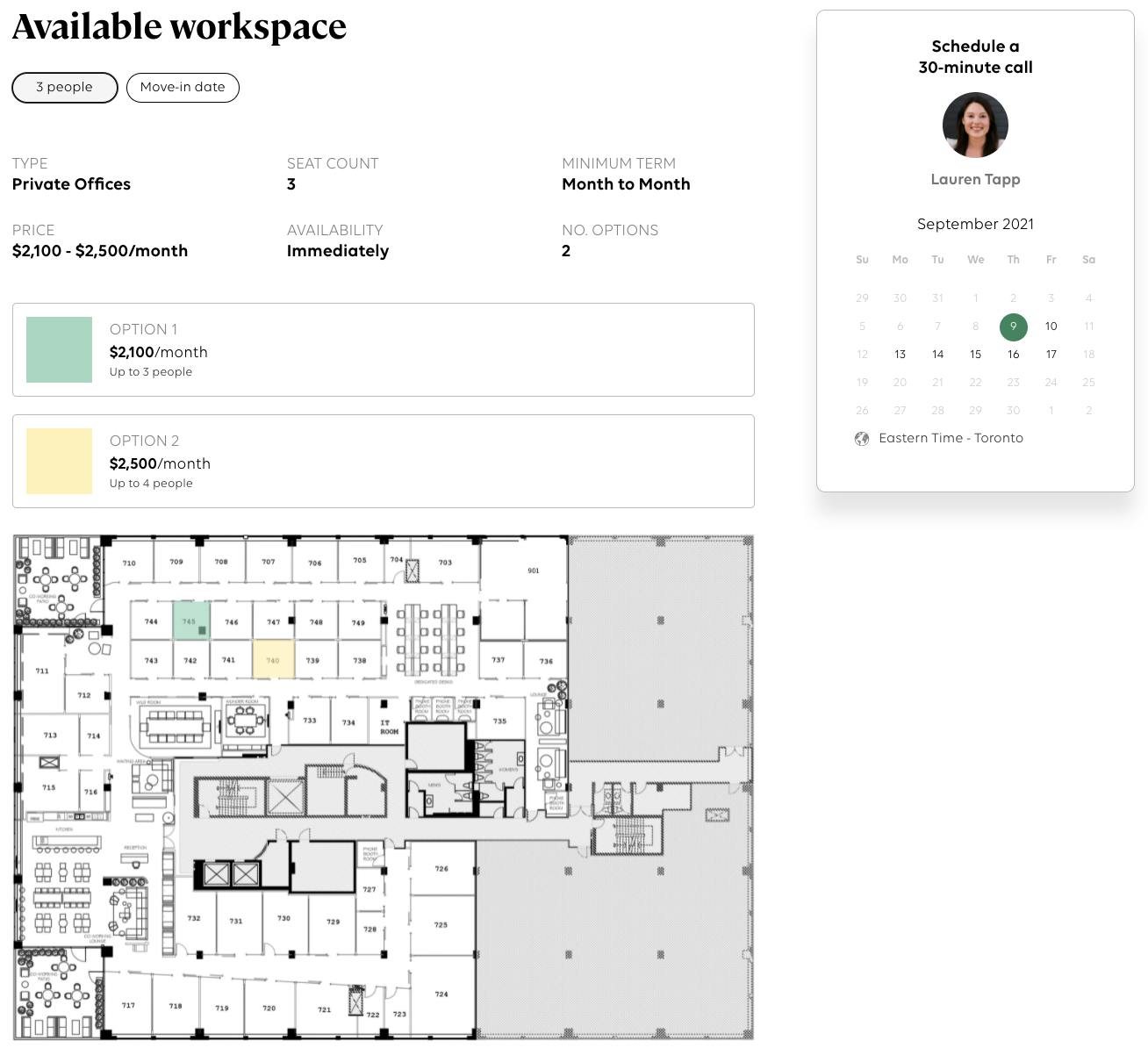 Source: workplaceone.com Worksimply's client. 
Make booking a tour, purchasing a day pass, or reserving on-demand office space very user-friendly
The key is to get to a tour booked or an office reservation with the least amount of clicks and in the most user-friendly way. Prospects are getting used to great user experiences such as Amazon, Uber, Airbnb, and many other great products out there. Although other coworking management software offers some consumer-facing capabilities where guests can book day passes and reserve hourly and daily offices, they are not great at it. They usually ask you to create accounts, add endless information just to book on-demand. At Worksimply, we provide the best user experiences where prospects and guests can seamlessly book a tour or reserve an on-demand workspace.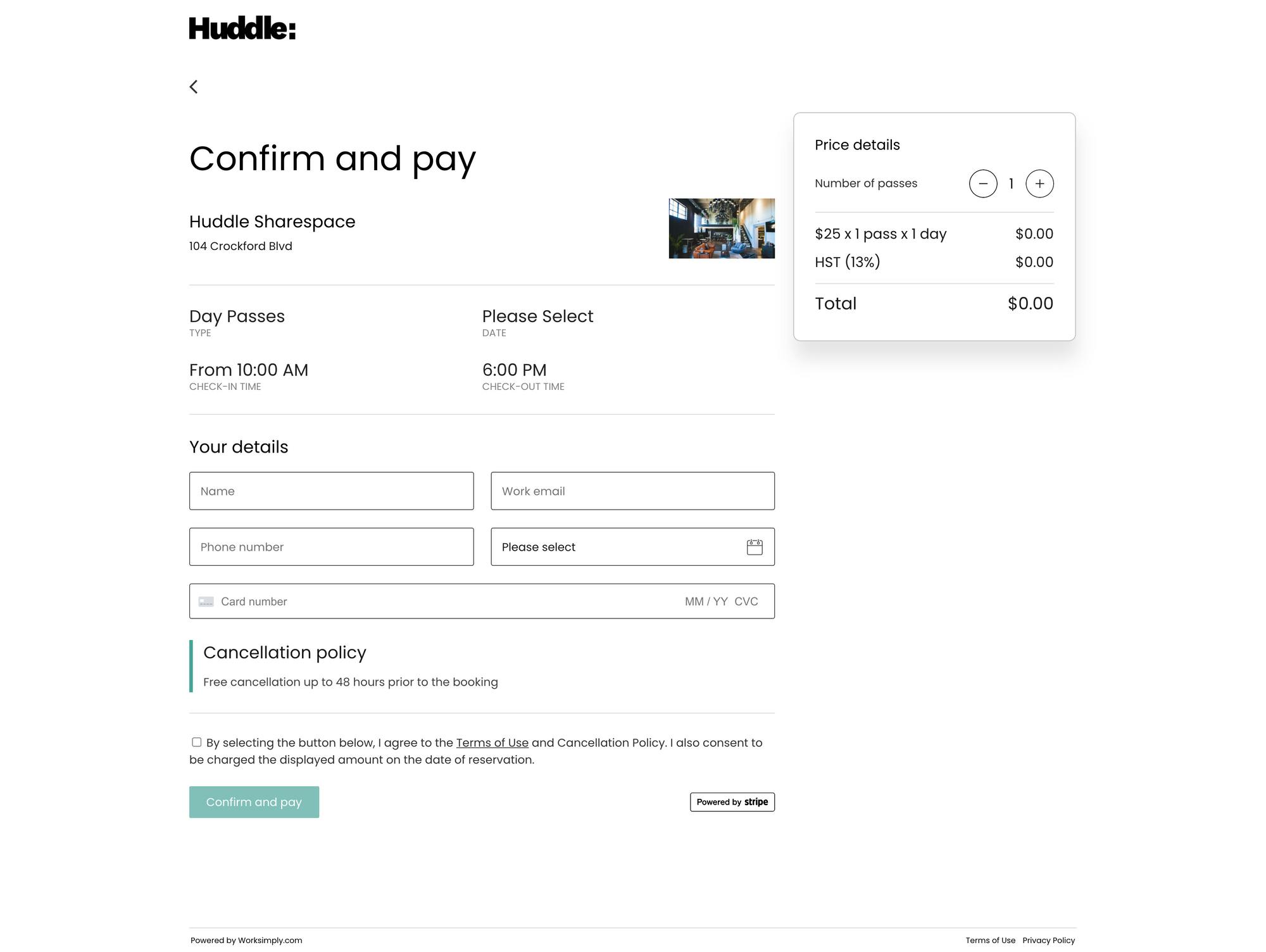 Source: huddlesharespace.com Worksimply's client.
Add Testimonials and Logos
Did you know that, 72% of customers say that reviews and testimonials increase their trust in a business. In his bestselling book, "Influence", Cialdini asserts that if you want to influence someone, you should give them appropriate social proof for what you are suggesting. It's one of the reasons customer logos and testimonials are effective in improving sales. For example, Workplaceone displays the logos of some of their top customers, such as Google, Uber, and Etsy, global brand names. At the same time, a testimonial can be just as effective, if it contains a glowing review from your customer.
It aligns with Cialdini's social theory, explaining that when someone is unsure of what to do, they look to those around them. When deciding what service or software to purchase, seeing a logo or testimonial on the sales page of a well-known company adds a level of reassurance. It's a pictorial way of saying, "Hey, these people trust us with their business, so you should too". By displaying relevant and well-known logos to your prospective customers, you increase your credibility and create a sense of trust. Maybe you have an email from a very satisfied customer where they speak glowingly of your workspace; displaying this (with their permission) gives potential customers a glimpse into what their experience could be if they decide to purchase your service.

Source: workplaceone.com Worksimply's client. 
Communicate your Office Solutions Clearly
When a potential customer first comes to your site, it's essential to give them a clear understanding of what you have to offer. The 15 second rule states the average reader stays on a website for 15 seconds. That means you have 15 seconds to clearly communicate to your website visitors what you're offering and why they should consider your offer. In order to create a unique value proposition (uvp), you have to fully understand who you are and what makes you unique. Your UVP is a short statement about the benefits you offer your customers. It quickly lets your website visitors know what value you provide, who you provide it to, and what sets you apart from the competition. WeWork shows on their homepage that they offer desk space, office space, open workspace and event space to businesses of all sizes to help them move forward, which is very clear and straightforward. Recently, the trend has been cleverness when writing website copy, but the focus on cleverness causes the writing to be unclear. Focus more than anything on communication.
Strong Headings and CTA Copy
Your first impression you make on a potential reader is through the heading on your site. Therefore, it is important to have strong headings. Strong headings increase the readability of your website. Headings guide readers through your site to the relevant information by organizing the content. If they can't find what they are looking for, more than likely they'll leave your site.
Your call to action is just as crucial as your headings. It refers to the part of your website that tells your reader what you'd like them to do.  For example let's say you've written a page about all of the various spaces a customer has access to if they purchase a membership, well at the bottom of that page you may direct a person to book a tour to see for themselves. The call to action should be clear, compelling but also not pushy.
Special Offerings and Promotions
Companies have proven that promotions and special offerings are effective tactics to increase sales. On the surface, you may think you're losing money but you're playing the psychological game. These promotions and discounts influence how a customer feels about your brand and service. Studies have shown that customers who believe they have the opportunity to save money experience a level of happiness. You can do the same for your workspace. Wework for example, offers all access for the first three months at a special rate. You can also offer limited-time promotions to create a sense of urgency in prospective customers, making them feel like they could miss out on a great opportunity. iQ Offices also takes advantage of promotions by offering one week free in their space. Overall, don't neglect special offerings as a method to drive customers.


Conclusion
Getting people to your website is half the battle, once they enter into your funnel, make sure you're maximizing your lead conversion rate by ensuring every step of the sales funnel has quality content. Each of the steps outlined above help you do that. Take some time to analyze your sales funnel, all of your website copy, and all of your website forms. If you're finding that your current coworking management platform does not have enough flexibility to optimize your funnel, then let's talk.